The Best Men's Skincare Routine for Looking Younger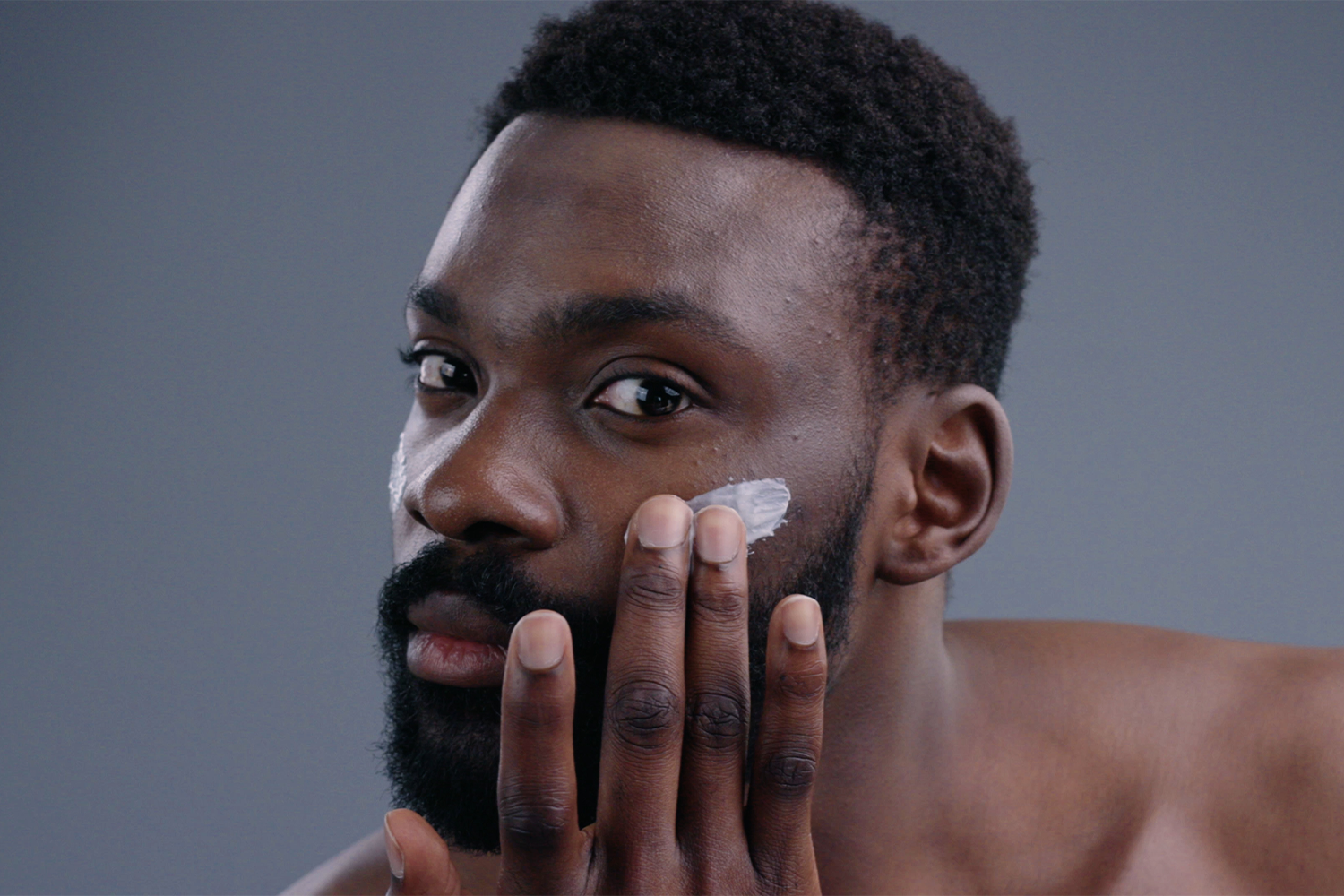 Men want to age just as well as women, but based on skincare advertising, most people wouldn't believe that to be the case. Everyone's skin health is equally important, even if the marketing of most skincare products doesn't seem to suggest that.
Men are often marketed products that claim to be all-in-one combinations. If you're skeptical that something can be a face cleanser, body wash, shampoo, conditioner, and body moisturizer all at once, you're rational to have your reservations. 
These chemical-laden combo products won't cut it. You need a skincare routine with targeted ingredients and specific products to address your skin's needs. 
Sticking to the Basics
If you're new to skincare, getting started isn't overwhelming. 
A complete skincare routine adds a few more steps to what you're already doing, but these steps aren't very time-consuming. You'll see a lot of benefits from just a tiny bit more effort. 
Washing Your Face
The process of washing your face is fairly straightforward. The most important thing to consider when washing your face is the quality of your cleanser. 
If you're using a face wash loaded with harsh detergents and artificial ingredients, you're likely hurting your face more than you're helping it. 
You need to clean your skin, but you don't want to strip away everything your skin needs to stay healthy. Choose a cleanser that's designed to balance your skin and support its natural defenses. 
Applying a Serum
Most of the benefits of your skincare routine come from your serum. Serums are concentrates packed with skin-healthy ingredients designed to restore your skin's health and address the signs of aging. Serums will hydrate your skin as they penetrate the surface layer to impart their restorative properties.
You'll see a lot of serums targeted to specific skincare concerns, but you probably have more than one concern. 
You probably want to reduce the appearance of wrinkles and fine lines in addition to fading dark spots or acne scars. Choose a serum packed with active botanicals that target multiple skin concerns. 
Moisturizing
After you apply your serum, you need to moisturize your skin. Your serum might hydrate your skin and apply additional moisture, but it doesn't work the same way a moisturizer does. 
Moisturizers are designed to defend and protect your skin. They're the barrier between your face and environmental pollutants and other free radicals.
You need a moisturizer that's designed to deliver beneficial ingredients to your skin, including antioxidants. 
Antioxidants will take the battering from free radicals, sparing your healthy skin cells. Nourishing ingredients will continue to feed your skin the things it needs to naturally restore itself while those antioxidants work on the front lines of defense. 
Using SPF
The sun can inflict serious damage to your skin. The sun dries and burns your skin with exposure, even if you can't see the effects in the form of sunburn. 
Using SPF every day (even if you won't be directly under the sun for a meaningful amount of time) is necessary and beneficial for your health. 
Taking Skin Care to the Next Level
Willing to do more than the bare minimum necessary to enhance the youthful appearance of your skin? Don't be afraid to add in a few extra steps that will enhance your results even further. 
If you're looking to maximize your benefits (or just spend some more quiet time taking care of yourself), go all in. 
Exfoliating Your Skin
Even though many people skip exfoliation, it's one of the most important things you can do for your skin. You're constantly shedding and generating skin cells. The dead cells you shed don't always leave your face. They sit on top, sticking in your beard stubble and making it harder to shave.
When your skin is encumbered by a layer of dead cells, it can't absorb anything. The dead cells act as a barrier that makes every product you use less effective. 
Removing those cells will help you achieve meaningful results from your skincare, and it will also make it easier to get a close shave. It's a two-for-one.
Chemical exfoliating products, especially those containing alpha hydroxy acid, can effortlessly rid your skin of all those dead cells. You only need to use them a few times a week in order to see the benefits. 
Using a Toner
Toner is an optional step in your skincare routine, but it may be beneficial for some people. Toners are astringent products that you apply to your face after you wash.
Toners remove any remaining traces of oil or debris, making them particularly helpful for people who have oily skin. 
Toners have a tightening effect that's mostly temporary, but they may produce noticeable effects if used regularly. 
People notice a change in the appearance of their pores with regular toner use. They're particularly helpful for people with acne because they dry up pimples or acne cysts and cause them to shrink.
Eye Cream
Your eyes usually give away your age rather quickly. They're the part of your face people look at when they're talking to you. 
Fine lines often appear at the outer corners of the eyes. The upper lid may begin to droop a little. You may experience puffiness or bags under your eyes.
Although a great serum and moisturizer should treat your eye area just as well as it treats the rest of your face, some people still choose to use a cream specifically formulated for their eyes. 
You also have the option of skipping a special eye cream and simply applying a cold compress to your eyes to reduce puffiness. Getting a little more sleep and staying hydrated will also help. 
Special Treatments
Special treatments usually come from a dermatologist. If you have acne, your dermatologist may prescribe clinical strength retinoids or clindamycin antibiotic cream to effectively and aggressively treat breakouts. 
If you have severe dark spots or melasma, hydroquinone cream can help to fade them over the course of a few weeks. 
Finding the Right Products
Now that you know what products you need to maintain a youthful complexion and promote the health of your skin, the next steps are to find them and start using them. You're already where you need to be. Our clinical trials show that our 3-product regimen works on all skin types, so  anyone can harness the power of antioxidants, adaptogens, and eco-friendly self-care.
Caldera + Lab's men's skincare line is formulated with active botanicals. 
Every product we craft is completely natural and free from toxins. Our cruelty-free, sustainable, and vegan skincare line is clinically proven to improve the appearance and skin health of all skin types. 
We're proud to create products that everyone can feel great about using. 
Every ingredient in our skincare line is wild-harvested or organically grown. We're committed to overseeing our supply chain to assure that our products are equally great for people and the planet. 
Sources:
Air pollution and the skin | Frontiers in Environmental Science
Sunscreen | The Skin Cancer Foundation