What Is Serum and How It Keeps You Young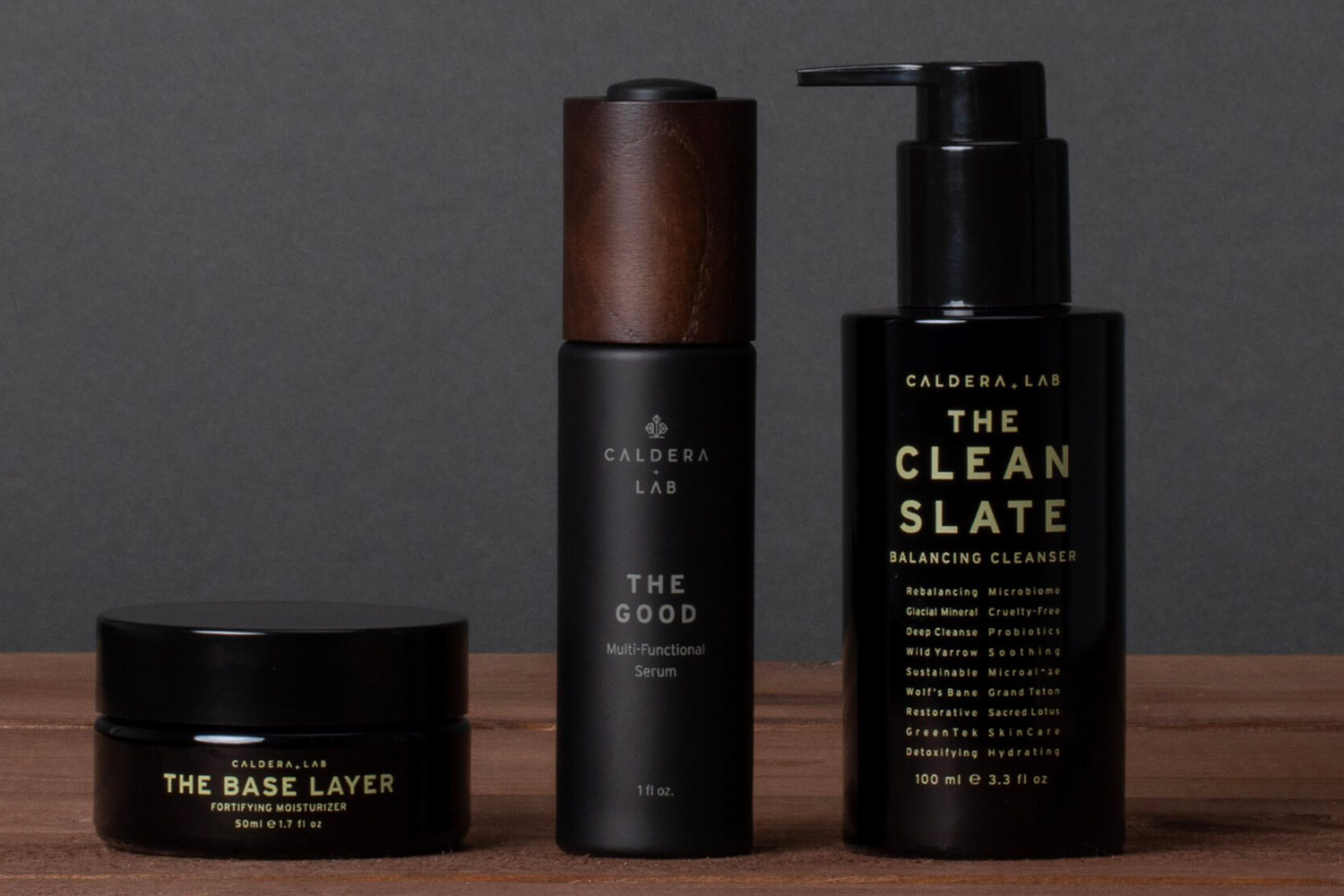 Skincare has come a long way. Sunblocks, soaps, and "cold cream" moisturizers have been staples in the daily care routines of men and women throughout history. Serums have changed the way that people approach skincare. 
Serums are often marketed as magic elixirs that can melt years off of your complexion and freeze the clock on aging. 
While there is no product capable of defying gravity and the inevitable effects of time, serums are capable of producing noticeable improvements in the appearance of skin while enriching skin's overall health. 
What is a Serum?
A serum is a skincare concentrate loaded with active ingredients. Serums are designed to address the needs of your skin for both health and aesthetic purposes. They're packed with things like protective antioxidants, nourishing vitamins, skin-balancing acids, and beneficial peptides. 
Serums perform the functions that cleansers and moisturizers can't perform. A cleanser's main job is to wash your face, and a moisturizer's role is to protect and moisturize your skin. 
Your serum is the treatment part of your skincare routine. It's designed to penetrate your skin and introduce the things your skin needs to improve and maintain its health and appearance. 
Skin Concerns That Serums Treat
Some serums are targeted to a singular skincare concern, but most people have multiple concerns. 
You'll often find serums marketed as brightening serums, dark spot correctors, acne-fighting serums, moisturizing serums, or winkle targeting serums. 
This might lead you to believe you need to find several different products to fully meet your needs.
You don't need to build a complicated skincare routine to address all your needs. Why focus on a single area of skin health when it's possible to improve all aspects of the way your skin looks and feels? 
Choose multifunctional serums that are designed to support overall skin health. You'll experience a wealth of benefits simultaneously, and you won't need to juggle half a dozen bottles to make it happen. 
Your skin's most important needs are moisture and protection. 
Your skin's aesthetic needs will fall under the umbrellas of tone correction and aging sign prevention. Choose a serum that incorporates ingredients that address a multitude of needs. 
Moisturizing and Replenishing
Although serums are technically not moisturizers, they can provide moisture to your skin. 
Serums infused with plant-derived oils can deeply quench your skin's thirst and plump it up from the inside out, providing an extra bit of youthful cushion.
Firming and Protecting
Ingredients like seabuckthorn, prickly pear oil, frankincense, and nettle work to protect your skin. 
Active botanicals like seabuckthorn possess natural antibacterial properties that can help to manage acne-causing bacteria, keeping potential breakouts at bay. Prickly pear oil is high in vitamin E, protecting against skin damage.
Frankincense has been an important skincare ingredient for thousands of years. In fact, Ancient Egyptians used frankincense on their skin to promote healing and naturally support the body's ability to improve skin elasticity. 
Dark Spot and Skin Tone Correction
Both frankincense and prickly pear oil play a role in the management of dark spots and uneven skin tone. They're multifunctional ingredients that provide a whole host of benefits. 
Alfalfa works to address hyperpigmentation on the skin. 
Reducing the Appearance of Fine Lines and Wrinkles
Spilanthes is a plant that, when applied topically, can help to relax the skin's collagen fibers. This reduces the appearance of wrinkles or fine lines in the skin.
While Spilanthes is capable of doing most of the heavy lifting, other natural ingredients can address the appearance of fine lines and wrinkles in different ways. 
For example, Huang Qi helps to promote skin elasticity, even skin tone, and improved skin texture. Meanwhile, coenzyme Q10 is a powerful antioxidant that wards off damage-causing free radicals. 
When to Use a Serum
When you want to see the benefits of something, you need to use it every day. Skincare is a healthy habit. 
Much like eating better or exercising, you can't occasionally indulge and expect to see meaningful long-term benefits. 
The hardest part of using a serum is to commit to using it daily without fail. Although a serum may improve the appearance of your skin immediately after you use it, if you don't continuously apply it, these benefits will be temporary. 
Consistent use will produce consistent and permanent results. 
The first thing you should do is give your skin a clean slate. Washing your face helps to remove dirt, oil, and debris buildup. 
When your skin is nice and clean, it's ready to absorb the active ingredients in your skincare. Gently blot your face dry with a clean towel before you apply your serum.
Serums are highly concentrated. That's why the applicator is a dropper. You don't need to slather yourself in it. 
You only need a few drops to cover the entire surface of your face. Take the skin quiz on our website to determine the exact number of drops that you'll need.
Apply your serum drop by drop and gently rub it in. Avoid tugging around your eye area and apply in soft circular motions. 
Give your serum a minute or two to fully absorb. 
As your serum absorbs, it will hydrate your skin. The oils in your serum will plump up your skin a little bit, increasing its water content. 
Apply your moisturizer on top of your serum. Your moisturizer will lock the hydration into your skin and provide a protective barrier between your skin and environmental stressors. 
Creating a Simple and Effective Skincare Routine
Even if you have a multitude of skincare concerns you want to address, you can experience meaningful results with a very simple routine. 
Washing, applying serum, and moisturizing your face are the three most important steps. It shouldn't take more than a few minutes out of your morning.
The quality of the products you choose is ultimately what will determine the results of your skincare routine. 
If you're using a bunch of synthetic chemicals or toxic ingredients that have never been clinically proven to produce a significant difference in the way your skin looks and feels, you're never going to experience the benefits. 
Caldera + Lab makes everything easy. 
Our skincare products are formulated with wild-harvested and organically grown active botanicals. There's nothing else in the bottle. There are no filler ingredients, synthetic ingredients, or toxins. Our skincare is vegan, sustainable, and certified cruelty-free. 
Our highly concentrated skincare serum has been clinically demonstrated to produce noticeable results in men of all skin types. 
Our products address the majority of skincare concerns in a way that's effective for everyone. You don't need to rotate a dozen different bottles to experience the benefits your skin needs. Just use one serum once a day.
Sources:
Antibacterial and Antifungal Activity in Leaf, Seed Extract and Seed Oil of Seabuckthorn (Hippophae salicifolia D. Don) Plant | Journal of Plant Pathology and Microbiology
Frankincense | Natural Ingredient Resource Center