New Look, Same Proven Formula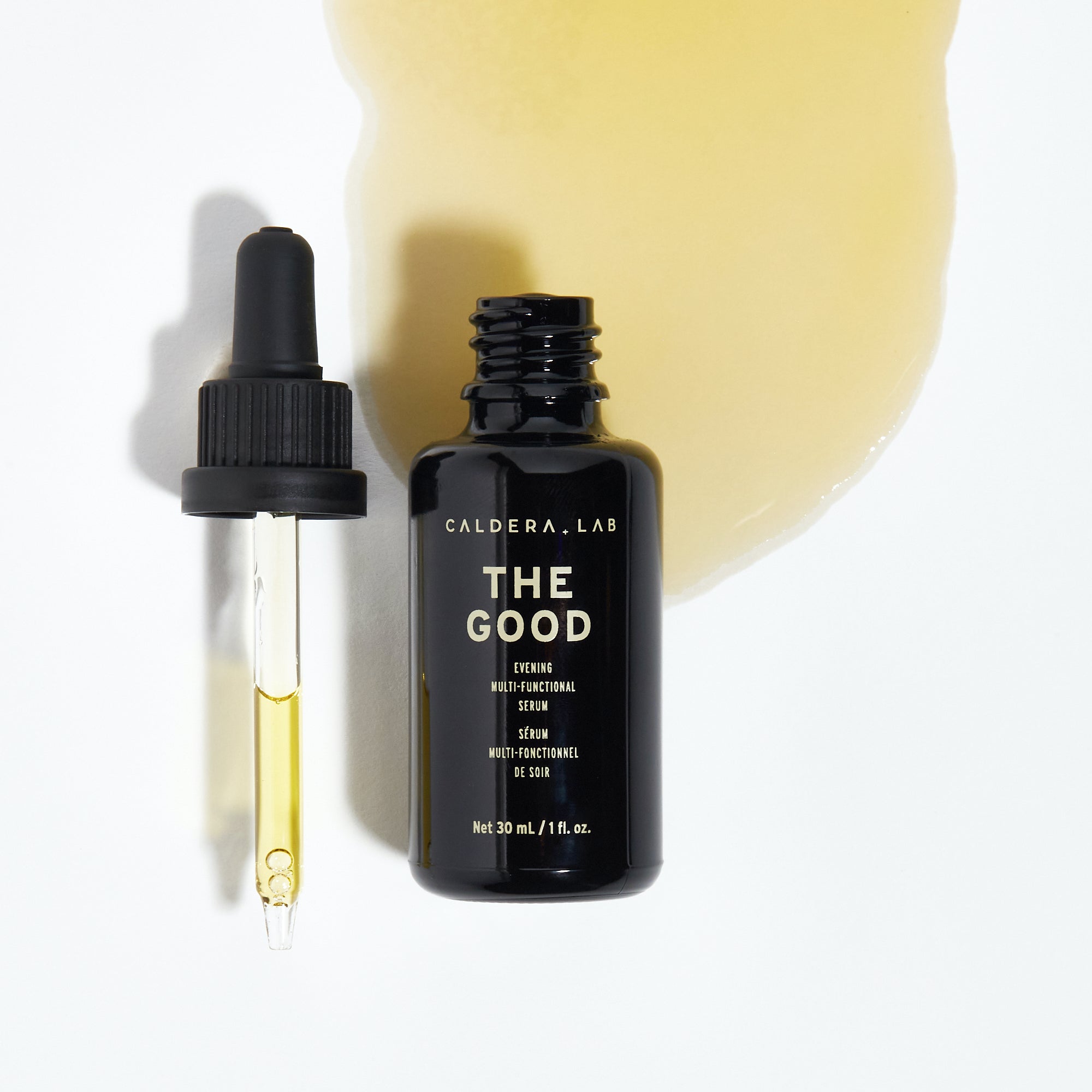 As we continue to evolve as a brand, launch new products, and grow a loyal customer base, it is our main priority to remain transparent and always look for new solutions to improve our products and reduce our carbon footprint.
We launched The Good serum as our flagship product in 2019, and with over 1000+ 5-star reviews we are thrilled that you like it as much as we had hoped! After several years of learning, we found that the packaging's sustainability and  durability could be improved and we're excited to officially reveal its new look!
A few things you should know about The Good's new look:
1. More Eco-Friendly
The Good's new style is 100% recyclable with less outer packaging and waste. As a proud member of 1% For The Planet we prioritize reducing material, energy, and resources that go into packaging.
The revised packaging of The Good: 
Reduces about 30% of material usage to make the bottle
Sourced from the US to reduce carbon footprint 
2. Same Proven Formula & Quantity 
The formula is exactly the same and although the packaging may appear smaller, it remains 1fl oz of serum which is equivalent to the original packaging.  
3. Easier To Travel With 
The Good's new look will fit in your dopp kit better and is more durable and less likely to break. 
4. Increased Longevity
Did you know that even indirect sunlight can decrease longevity of your self-care products? The new high-quality glass used on The Good is specifically designed to block UV rays which helps increase the efficacy and longevity of the product without adding any preservatives. 
5. Product Cohesion
The Good now matches all of our other products and will look great on your counter top.  
Want to try the new packaging for yourself? Add 
The Good
to your next order.