Summer 2021 Skincare Reminders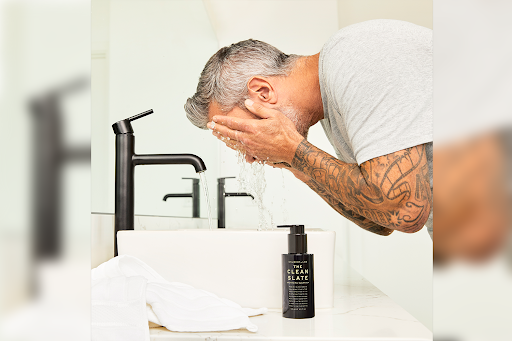 Your skin doesn't love summer as much as you do. When the sun is bright and hot and you're spending a lot of time outside, you're probably making memories and having fun. 
Behind your back, your skin is silently cursing you. It isn't equipped to deal with so much direct sun exposure. 
While skin care is important during every season, summer presents some special challenges. 
If you want your summer to end on a good and healthy note, it's important to adjust your skincare needs to protect your skin from damage.
What Summer Does to Your Skin
Heat, humidity, and direct sun exposure all pose significant risks to your skin. If you have oily skin, the increased humidity and heat will cause your skin to produce even more oil.
If you have your skin under control during every other season, you'll need to ramp up your efforts to combat the effects of the weather. 
For dry skin, the heat and sun exposure may cause it to crack and flake. Dry skin looks drier in the summer and the winter when the weather extremes exacerbate the lack of moisture. 
The rays from the sun are damaging to your skin. Sun damage can cause dark spots, premature wrinkling, and even skin cancer. 
As nice as it is to be at the beach, direct sun exposure without proper protection leaves you at risk for serious consequences.
Drink Enough Water
Your body is almost completely made of water, and during the summer, your body sweats to cool itself off. 
You also might be moving around a lot more than you ordinarily would when summer activities approach. The combination of these two factors frequently leads to dehydration.
Dehydration is bad for your body as a whole. 
Without water, your tissues and organs can't sustain themselves. Outside of the obvious risks to your internal health, dehydration also leads to significant consequences for your skin. 
Chronic dehydration can contribute to premature aging of the skin by encouraging the formation of lines. Keeping yourself properly hydrated is an absolute necessity, no matter what the daily forecast says. 
Most men should be consuming at least 3.7 liters of water a day, but those needs may increase when you're active outside, when you're working out, or when you notice you have sweat stains on your shirt. 
Sun Protection Is Crucially Important
SPF is the only thing that stands between your skin and the damaging effects of UV rays. 
In order to decrease your risk of sunburn, skin damage, and skin cancer, you need to be using a product with SPF all over your face and body. 
If you're bald, you need to put SPF on your head. Don't forget your feet, especially if you're wearing sandals.
SPF 30 blocks about 97% of the sun's UV rays. You might have seen sunscreens that go as high as 100 SPF. 
While they may do a slightly better job than SPF 30, no sunscreen can completely block UV exposure. 
You don't have to spring for a pricier sunscreen simply because it contains a higher SPF rating when the standard SPF 30 will get the job done. 
Sunscreens aren't usually water-resistant. If they are, they're only water-resistant for a brief amount of time. If you plan to swim, make sure to dry off and reapply your sunscreen as soon as you're out of the water. 
In addition to sunscreen, wearing protective clothing and hats is helpful. 
Moisture-wicking long sleeve shirts and wide-brimmed hats will keep you safe from sunburn when you're out mowing the lawn or going for a run. Choose sunglasses that offer ultraviolet protection. 
Soothe Your Skin Naturally
If you do wind up getting sunburn or if you feel that sun exposure is making your skin more sensitive, aloe vera is the best tool in your arsenal. 
It may be worth growing an aloe plant in your home garden to assure you always have access to fresh aloe. It is also helpful for all kinds of skin irritation. 
Be wary of packaged aloe products. They often contain much more than aloe and may be loaded with alcohol, artificial colors, or artificial fragrances that can ultimately make skin irritation worse. 
If you don't have a fresh aloe plant in your yard, you can find whole aloe leaves in the produce section of most grocery stores. 
All you need to do is cut the hard green exterior off of the aloe to access the pulp inside. You can rub the pulp directly onto sunburn or irritated skin. 
You can also leave it on for as long as you want. If you like the cooling sensation, store your aloe in the fridge. The Good can even help nourish your skin if you've had a bit too much sun exposure after a day of summer fun.
Use the Right Cleanser
Summer weather can disrupt your skin's natural microbiome. It changes oil production and can sometimes contribute to dryness. 
The last thing you want to do is wash your face with a harsh, chemical-laden cleanser that will strip your skin's microbiome away. 
Choose a cleanser that will protect, nourish, and balance your skin without disturbing its natural defenses.
Use Antioxidant Skincare
Antioxidants naturally protect your body from environmental damage. Antioxidants occur naturally in many plants. 
When you eat them or apply them topically, they serve an important purpose. Free radicals environmental pollution can attack your body from both the inside and the outside. 
Rather than allowing free radicals to damage your healthy cells, the antioxidants readily give up their electrons. They sacrifice themselves to preserve your health. 
Adding antioxidant-rich fruits to your diet will promote internal health. 
Using an antioxidant-rich serum helps to protect the health of your skin. 
If you have dry skin, a serum alone may not be enough to address your skin's needs in the summer. If you have a built-up layer of cracked and dry summer skin, gently exfoliate it away before you apply your serum. 
After your serum absorbs, use a plant-based moisturizer to provide extra hydration to your dry patches.
Your Skin Deserves the Best Year Round
Most people pay close attention to their skincare routines in the summer, but sunburn isn't the only threat to the health of your skin. Neglecting your skin and engaging in unhealthy habits can also cause damage. 
That's where Caldera + Lab comes in. 
Our skincare products are formulated solely with botanicals that have been organically grown or harvested from the wild. 
Every plant has a purpose, providing antioxidant benefits, deep hydration, and protection to your skin while minimizing the appearance of fine lines and wrinkles. 
Our clinically proven vegan and cruelty-free formula works for men of all skin types to produce noticeable improvements in the health and appearance of skin. 
We make it easy to take care of your skin year-round. Don't wait until summer to start focusing on the health of your skin. 
Sources:
"Water: How much should you drink every day?" | Mayo Clinic
Sunscreen FAQs | American Academy of Dermatology