Antioxidant Serums: Ours Is Backed Up by a One-of-a-Kind Study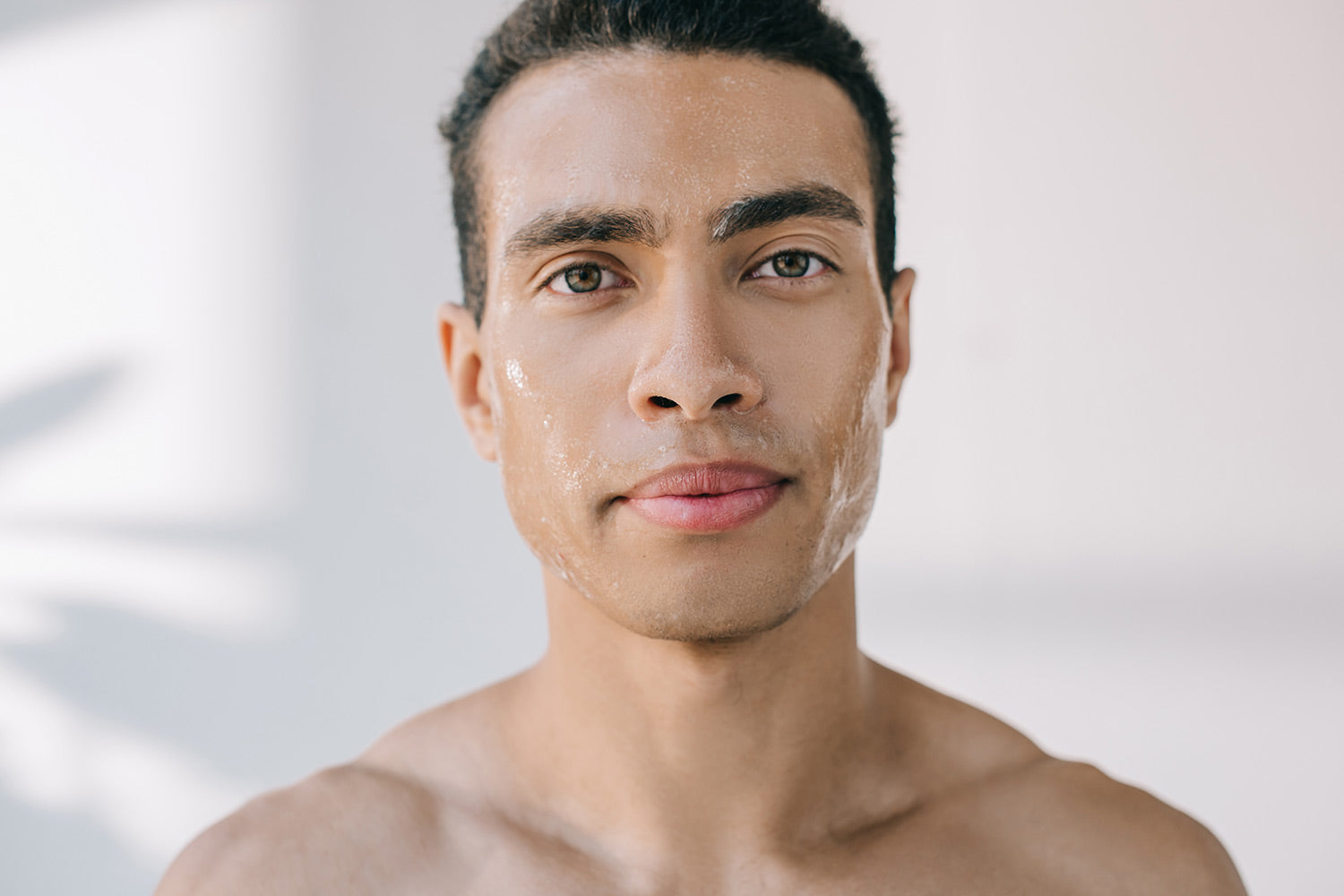 Total skin care is increasing in popularity as more people begin to understand the benefits of antioxidant ingredients. 
Antioxidants help to protect your skin from the things out in the world that means harm. Preserving the health of your skin with antioxidants can decrease your risk of developing visible signs of skin damage.
Caldera + Lab formulated a serum naturally rich in antioxidants from organically grown and wild-harvested botanicals. We tested our formula to measure its performance in restoring skin health while promoting a youthful appearance. 
The Good is loaded with valuable antioxidants, but an antioxidant serum would be an understatement to call it an antioxidant serum. 
The Good is designed to address a wide array of skincare concerns because there's no reason to sacrifice any of the benefits your skin deserves. Protect your skin and maintain its health with The Good.
Free Radicals Damage Your Skin
Pollution in the air around you is full of molecules called free radicals. 
Free radicals are usually the result of some kind of combustion or reaction, which damages them. They want to repair themselves by stealing an electron from a cell they're able to overtake. 
Your face is an excellent target.
When free radicals come into contact with your face, they scavenge electrons from the cells at the surface of your skin, causing damage. 
Unhealthy skin cells rest damaged or dead on the surface of your skin -- preventing newer, healthier cells from reaching the surface. 
Your skincare products cannot penetrate the dead or damaged layer to nourish the healthy cells underneath. This chain reaction negatively impacts the health of your skin. 
What Are Antioxidants and How Do They Work?
Antioxidants aren't a special class of ingredients or compounds. They're vitamins and minerals that have unique properties. Many berries and plants are rich in valuable antioxidants, like vitamin C, vitamin A, and zinc. 
The benefit of antioxidants stems from the extra electrons that they're willing to spare. When free radicals come into contact with antioxidants, they steal all the electrons they need from those antioxidants.
By putting a barrier of protective antioxidants in front of your skin, you're reducing the risk that free radicals in pollution will be able to rob your healthy cells. Antioxidants act as martyrs for your health.
Antioxidants work the same inside of your body as they do outside of your body. When you eat or drink something with high antioxidant content, you're protecting the interior of your body from oxidative damage in the same way. 
Our One-of-a-Kind Antioxidant Study
Most skincare companies perform limited tests on their products because they want to accurately claim that their skincare makes some sort of difference in the way skin looks, feels, or performs. 
These tests generally measure results in 15 or fewer participants over the span of thirty days. Then, we took things a few steps further.
We chose 53 participants to use our products as directed for a period of 60 days. The results showed that 9 out of 10 participants experienced significant benefits to their skin from using our products. 
Our clinical trial found that 96% of participants reported healthier-looking skin, while 87% claimed to have reduced signs of aging.
Our skincare products are packed with active botanicals designed to enhance skin health, and it's difficult to tell which ingredients worked the best for specific participants. It's the harmony of the formula that seems to be eliciting these effects. 
An essential part of the formula's synergy is its antioxidant content. We wanted to find out exactly what the antioxidant content was.
We went back for another test, this time trying something no one had ever tried before. We wanted to know how much the naturally occurring antioxidants in our botanicals could be contributing to our meaningful clinical results.
The results of our antioxidant study showed that each drop of our serum contained almost 3.4 million antioxidant units. Not the entire bottle. Just one tiny drop dispensed from the dropper. 
Most companies that produce antioxidant or antipollution skincare products don't have this data. 
They use ingredients known to contain antioxidants in their formulas and correctly market them as antioxidant-enriched products, but they don't often know how many antioxidant units their product contains. 
Ingredients That Work With Antioxidants To Promote Skin Health
Antioxidants play an important role in maintaining the health of your skin, but they aren't the only thing your skin needs. You need to provide support to your skin's microbiome and moisturize your skin. If you desire to do so, you'll need to use ingredients that address signs of aging.
The Good is much more than antioxidants. In addition to providing protection from pollution, The Good addresses many common skincare needs.
Moisturizing Ingredients
Apricot kernel oil

Jojoba oil

Meadowfoam sea oil

Sunflower seed oil

Echinacea

Fireweed
Fireweed is packed with vitamin C and vitamin A, two excellent antioxidants that help defend your skin. Historically, fireweed has been used as a skin-healing treatment for wounds and burns due to its deeply nourishing properties. 
Smoothing Skin and Promoting a Firm Appearance
Seabuckthorn

Red raspberry

Nettle

Prickly pear oil

Frankincense
In addition to promoting skin smoothness and causing the skin to appear more firm, red raspberry contains over a dozen different antioxidants and flavonoids that protect your skin from pollution.
Improving the Appearance of Dark Spots and Supporting an Even Skin Tone
Alfalfa

Frankincense

Yarrow

Prickly pear oil
Alfalfa can work to reduce the appearance of dark spots in addition to its ability to protect cells from succumbing to oxidative stress. 
Reducing the Visibility of Wrinkles and Fine Lines
Huang Qi

Coenzyme Q10

Spilanthes plant extract

Echinacea
Echinacea supports your skin by enhancing its immune system and imparting a wealth of antioxidants. 
Everything in The Bottle is Natural
Every single ingredient we use in our skincare products comes from a natural source. 
There are no animal-derived ingredients, toxic ingredients, gluten, phthalates, parabens, formaldehyde, synthetic preservatives, or silicones in our product. Every single ingredient we use serves a purpose. 
Incorporating the Good Into Your Skincare Routine
The serum is the middle step in your skincare routine. It needs to be applied to a clean face and topped with a moisturizer to seal it in. 
Our skincare routine is effortless, and it only takes a few minutes every morning and night to complete. Start with The Clean Slate. 
Massage it into wet skin, rinse, and gently blot your face dry with a clean towel. Then, apply a few drops of The Good, gently massaging it into the skin in circular motions.
The Good has a thin consistency to help your skin readily absorb it. It only takes a few moments to penetrate your dermis and begin delivering its benefits. 
Lastly, top it off with The Base Layer. The Base Layer is also full of antioxidants. 
While deeply hydrating ingredients in The Base Layer work to keep your skin soft, the antioxidant ingredients sit on the top layer. They provide a shield between your skin and free radicals in the environment, supporting your serum in the same quest. 
Everything is exactly as simple as it sounds, and healthy skin isn't a significant or complicated commitment. If you can etch out a few extra minutes every time you brush your teeth, that's all it takes to experience the benefits of antioxidant protection.
Sources:
Slide show: Add antioxidants to your diet | Mayo Clinic
Antioxidant and immuno-enhancing effects of Echinacea purpurea | PubMed
In vitro and in vivo antioxidant activity of alfalfa (Medicago sativa L.) on carbon tetrachloride intoxicated rats | PubMed